Visibility-as-a-Service
A quick and easy way to keep your TCP-relationships healthy

Visibility-as-a–Service (aka VaaS; powered by Allegro Packets) is designed for application-aware network teams who have to deal with public and private Cloud services (i.e. IaaS, PaaS and SaaS) not behaving as expected.   😀
No upfront investments
The enabler behind Visibility-as-a-Service is an easy-to-use subscription based network visibility / network monitoring solution that matches your current and future network and applications:
Baseline your cloud applications, network services and end-user devices on:

availability
performance
vulnerabilities

Fix network and application problems before and after datacenter & cloud migrations.
Right-size your existing and new (SD-)WAN; including any latency issues.
Quick and smooth deployments of new applications.
Where easy-to-use means all hardware, software and knowledge is included… no upfront investments in products and training… even if just for a short period! For example before and after a Cloud– or SD-WAN type of transition.   💡
360 degrees granular visibility
Every user session, every application transaction and every network annex storage path
24×7, near real-time visibility on business activities and application transactions
100% of the application transactions and network traffic is analyzed; going from OSI layer 2 to application transactions
All details about performance and error conditions
End-to-end, multi-segment analysis without Wireshark
Scope of transaction analysis
Web applications (HTTP | HTTPS)
Native apps ( iOS and Android )
Web API calls
dot-Net, Java, Ruby-on-rails, PHP and Node.js
Databases (all industry standard SQL flavours)
Domain Name Services (DNS)
File and print sharing (aka SMB/Samba)
VoIP
Microsoft Services (RPC)
Citrix (NetScaler & XenApp)
The next step
Fill in the form on the top on the top right hand of this page and we are happy to demonstrate how we contribute to your goals with Visibility-as-a-Service! Additional information is available here (English) and here (Nederlands).
Finding the root-cause for applications and cloud services not behaving as expected is experienced as looking for needles in a haystack.
The shortest path to answers is Visibility-as-a-Service!  😀
Powered by Allegro Packets – for a quick and easy way to make your XaaS run like clockwork!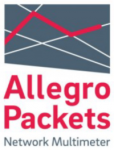 Learn more

Please fill in this form if you want to know more about Visibility-as-a-Service.   💡